Founding Librarians
Future Meng (孟繁永)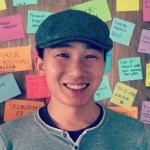 我是孟繁永,目前在中国少年儿童新闻出版总社数字出版中心工作。我从2003年开始在武汉大学学习信息管理,五年之后,也就是2008年,进入武汉的一家电子音像出版社工作,从那时起我开始接触儿童出版领域。而中国的出版社开始大量引进绘本。
绘本对我来说是一个重大发现,怀着这种冲动我尝试开设一个私人绘本图书馆,就在武汉大学的门口。第一个绘本馆在开始之后两个月关闭了。半年之后我和出版社的同事一起开始一个投资几十万人民币的书店。在这期间,武汉出现了十几家类似的私人儿童图书馆。2011年,我在武汉认识了正在武汉大学讲学的Jon,并带他走访了几家绘本馆。此后我将十几个创始人组织在一起开了三次讨论会。我绘制了中国第一个绘本地图,并成立了一个全国性的绘本馆联系组织。
随着我的第二个绘本馆倒闭,我开始专注于数字出版的开发工作。但依然对儿童绘本推广保持关注。我在北京的工作地点也恰好在中国最大的儿童书店楼上。
我在随手送书下乡项目的支持下在我的家乡开设了两个借阅点,我希望农村的孩子可以读到更多的好书,。
I am Future Meng, currently working at China Children's Press & Publication Group. In 2003 I began studying information management at Wuhan University.  Five years later, in 2008, I entered an electronic audio-visual publishing house in Wuhan, and ever since I have worked in kids' publishing.  Beginning at this time, Chinese publishers began to introduce a large number of picture books.
For me, picture books for me are a major discovery. With this impulse I try to open a private library of picture books, near the gate of Wuhan University. After the first two months it closed. Six months later, one colleague from the publishing house I worked at and I, started a bookstore with several hundred thousand yuan. During this period, there have been more than a dozen similar private children's libraries in Wuhan. In 2011, I met Jon and led him to visit several libraries. After that I started three meetings with a dozen founders of the libraries. I drew the first map about picture books libraries in China and started up a group for all the private picture book libraries.
With my second picture book library closed down, I began to focus on the development of digital publishing. But still remain concerned about the promotion of picture books for children. My place of work in Beijing also happens to have China's largest children's bookstore upstairs.
I have two small libraries in my hometown with the support from Suishougongyi.org.  I hope that rural children can read more books.
Zhang Hui (章晖)
In the Western World, public libraries are mostly municipal libraries. An important part of municipal libraries are their branches (community libraries). In community branch libraries, children's services account for  half of the effort and resources–if not more.  My best memories from when I was a librarian in the USA are the happiness of innocent children finding good books or listening to good stories.
In China, due to the structure of the government, the huge provincial and municipal libraries hold the largest part of the resources, but because  there are no branches, there are not any real community libraries.  The large central libraries act as community libraries by default–but only for those lucky enough to live nearby.  As far as we know, children's library services are limited to to these large libraries and private sector libraries.
Actions speak louder than words. Instead of waiting for the reforms of China's public library systems to bring the library services to children of every community, we need some actions now.  The volunteers and entrepreneurs who run private children's libraries in China are doing something really great. They bring the joy of reading to children in local communities. These happy reading times will affect the children's whole life. Maybe a small citizen's movement like this will invoke and speed the reforms in China's public libraries and bring them into serving the children the children of every community in China
Fang Liu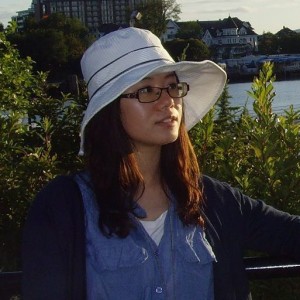 My name is Fang Liu. I took my MLIS degree from School of Library and Information Studies, University of Alberta. I currently work as Public Services Librarian in a community college in Canada. To me, encouraging reading especially among children is very important. While learning is a lifetime enterprise, the main method for learning is through reading. Reading is a habit. It has to be built into young people's heart. In certain areas in China, due to lack of resources, or sometimes lack of proper guidance from adults, children have not had a chance to have reading introduced to their lives. A lot of work still needs to be done.
Jon Jablonski (叶步岚)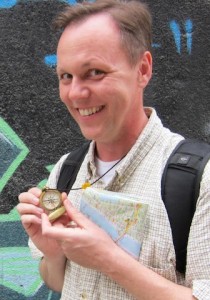 I went to China in 2007 with the idea that children's literature might help me learn Chinese.  In 2011, while teaching at Wuhan University's School of Information Management, I found students, professors, and parents who believe that recreational reading is undervalued in Chinese culture.  These new friends articulated a need for neighborhood library services, and some of them are creating these services as small businesses.  Since returning from China I have been trying to figure out a way to continue the conversation with these entrepreneurial librarians.  I would like to dig deeper into the cultural differences in how people read for fun.  My day job is as a spatial data librarian at the University of California Santa Barbara–where for fun I advocate for humanistic reading of paper maps and landscapes.
2007年,带着儿童文学有助于学习中文的想法,我来到了中国。2011年,当我在武汉大学信息管理学院任教时,发现有一些学生,教授和家长们相信,在中 国文化中,娱乐性读物的价值被贬低了。 这些新朋友明确地表示出对街区图书馆服务的需要,与此同时,他们中的有些人开始经营相应的商业服务。自从从中国回来,我一直在试图寻找和这些企业图书人继 续交流的办法。 我想更加深入地了解人们在阅读乐趣方面的文化差异。我的日常工作是加州大学圣巴巴拉分校的空间数据图书管理员。作为爱好,我倡导纸质地图和风景地貌的人文 阅读。
Jill Littlewood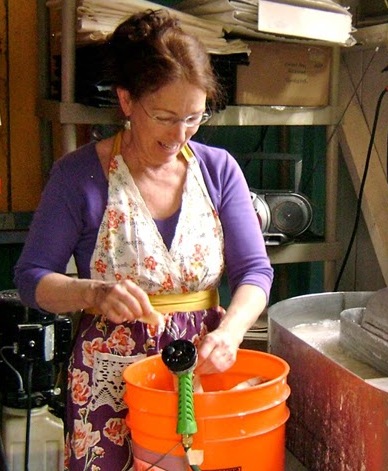 For thirty-five years, I have been exploring the book form and its different components. Beginning with a degree in drawing from the School of the Art Institute of Chicago, I later studied letterpress printing at the Woman's Building in Los Angeles. Scientific illustration followed, along with Western and Chinese calligraphy, classes in bookbinding, and finally papermaking. My latest works are books you walk through, entirely made of handmade paper, with illustrations and writings embedded in them.
I am a mother of three children who are now out in the world pursuing their dreams. As my kids were growing up my attitude was,
"Have an interesting life and let your kids come along." My two goals were for them were to stay curious and to pursue life long learning.
I have worked in schools and libraries teaching people of all ages to read. I engage students by having them make their own books. What I have witnessed is that the level of sophistication in both storytelling and the use of language increases when they physically create a book.
35年来我一直在探索图书的形式和它的不同组成部分。我从芝加哥艺术学院学习画画并获得学位,后来在芝加哥的女子学院学习凸版印刷(铅印),之后又学习科技插图、中西方书法、图书装订和造纸。我最新的工作你们已经看到,就是手工造纸,并在其中附有插图和作品。
我是三个孩子的母亲,现在他们都已长大,到外面去追逐自己的梦想。在我孩子成长过程中,我的态度是:"让生活充满乐趣,同你的孩子一起来"。我对他们有两点希望:对外界充满好奇,追求终生学习。
我曾经在中小学和图书馆教过各个年龄段的人读书。我鼓励学生让他们做自己的书。我自己的观察让我发现他们讲故事和使用语言的水平会伴随他们制作一本自己的图书而有所增长
张丽 (Zhang Li)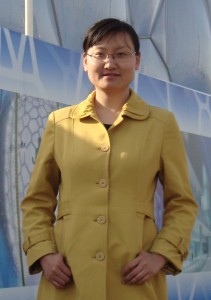 我叫张丽,是河北省石家庄人,北京大学信息管理系2008级博士生。我的专业是图书馆学,我个人的兴趣和研究重点在儿童图书馆学方向,包括儿童阅读、儿童 图书馆服务等。我是在硕士阶段对儿童图书馆感兴趣的,我的硕士和博士论文都是以儿童图书馆为研究对象的。我这里所说的儿童图书馆包括"中小学图书馆"和 "公共图书馆"两种类型,它们都是提供儿童服务的重要机构。
       2010年我和北京西城区青少年儿童图书馆馆长合著了《公共图书馆的未成年人服务研究》一书,此书是1990s后我国出版的系统论述公共图书馆儿童服务 的专著。此前,我曾经在西城区青少年儿童图书馆及爱米儿儿童阅览室(一对年轻夫妇开办的私人儿童阅览室)做志愿者。2010年9月我去英国图书馆学排名第 一的拉夫堡大学访学3个月,师从Graham Matthews 和 Sally Maynard,继续我的研究,并对英国的儿童图书馆和中小学图书馆进行了参观访问。
      儿童图书馆学一直以来就是我的兴趣,我希望能够结交到更多志同道合的人。
Originally from Shijiazhuang, in Hebei province, I am a doctoral candidate at Peking University. My major is library and information science. My interest is in children's library services and reading. I started to become interested in this area while studying for a MLS at Peking University. My master's and doctoral theses are both about children's library services,including public and school libraries. In 2010, with with the curators of the Xicheng Children and Young Adult Library, I authored 公共图书馆的未诚年人服务研究 (Research on Public Library Service to Children), which is  the first book on childrens' library services published in the PRC since the 1990s. I have volunteered at Aimier childrens library in Beijing, which is operated privately by a man and wife.
In the fall of 2010 I was a visiting student at Loughborough University in England, where I worked with Graham Matthews and Sally Maynard who continue to be my cooperating mentors as I continue to visit and research children's libraries.