It's been three weeks since the end of our tour of private children's libraries (绘本馆).  Now what?
To start with, two photographs and a brief note for each library have been publicly posted on Facebook and on Jon's WeChat.  While doing that, all of their addresses were confirmed (except for one–still working on that), they were placed on Baidu's map (and a screenshot made of the streetview, where it was available), and I made sure I know each library's name in both Chinese and English.  I have chatted a little bit with a few of the individual librarians who we met along the way.
我去私人儿童绘本馆的旅行已经结束三周了。现在该做些什么呢?
首先,我为每个去过的图书馆都配上了两张照片和一个简短的说明,已经在Facebook和Jon的Wechat上公开过了。在做这些之前,这些馆的地址已经都得到了确认(除去一个我正在进行的图书馆),它们都可以在百度地图上找到(截图的街景,可以在地图上看到)。我确定我知道每一个图书馆的中文和英文名字。我同见过的一些私人图书馆员也聊了聊。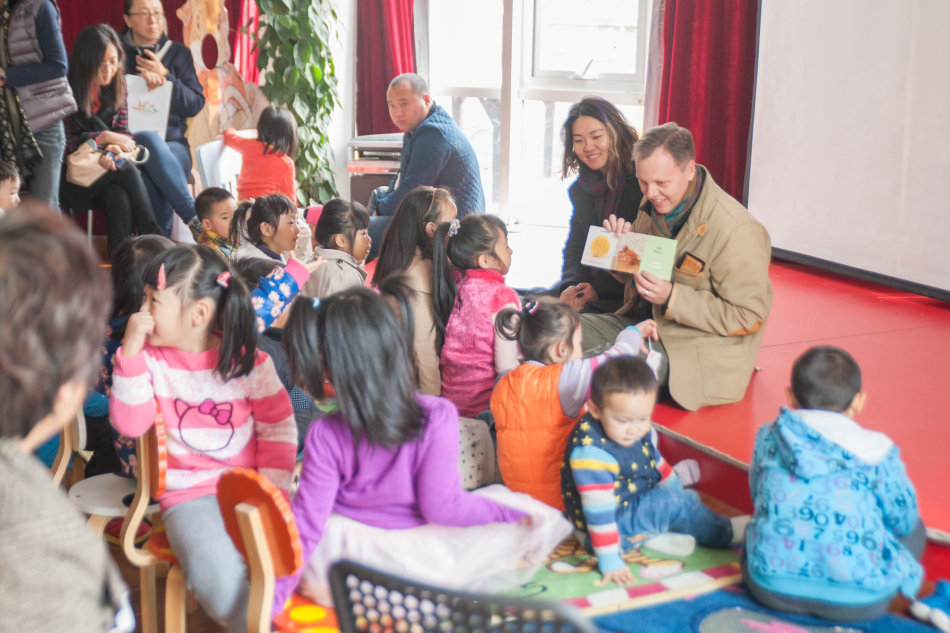 Although I counted 18 libraries when I arrived back in the United States, this closer examination showed that I visited a grand total of 21 libraries, plus a bookstore, in three weeks.  I have started to compile notes for each library and naturally have many follow up questions I want to ask the librarians.  My lack of ability to converse in Chinese makes this that much harder, but Zhang Li and Fang Liu have offered help keep the conversation going.
尽管当我回到美国我数着自己去了18个图书馆,最后考察统计显示在三周内我一共去了21个图书馆,外加1个书店。我已经开始为每一个图书馆编译笔记,自然我产生了许多问题要问图书馆员。我在中文上的缺陷使得这变得有些困难,但是张丽和刘芳为我提供帮助,让谈话能够进行。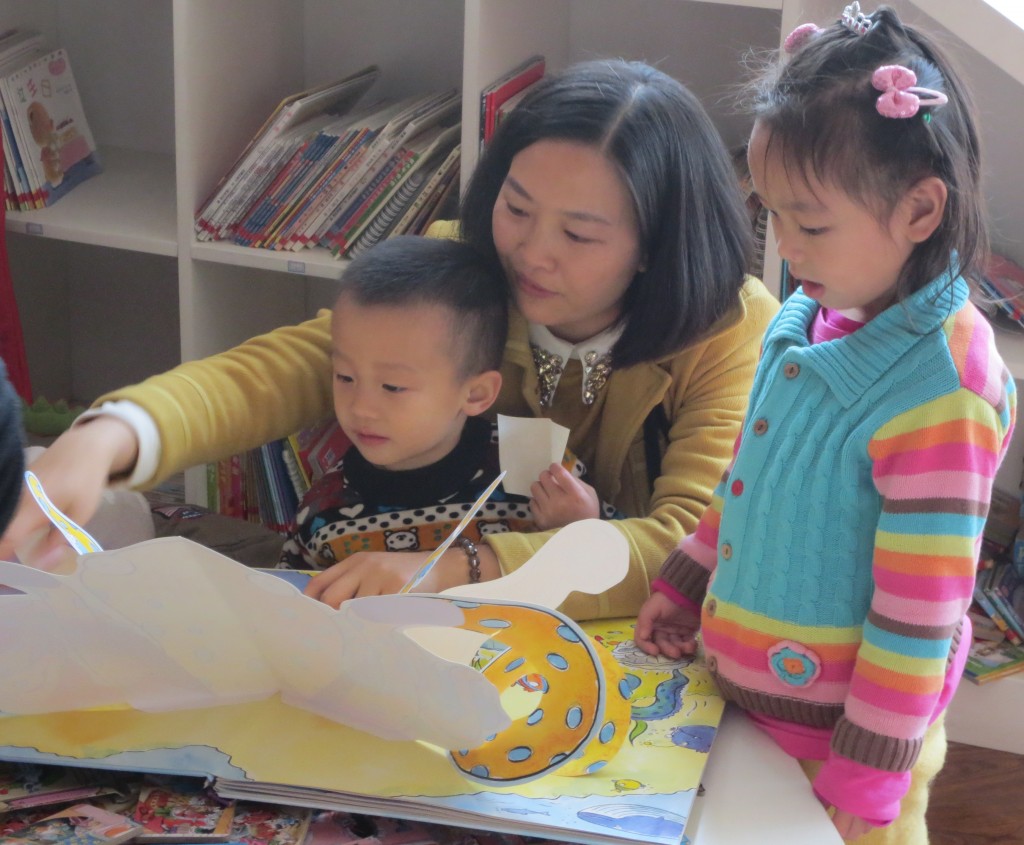 The fantastic group of enthusiastic, engaged librarians we met in Beijing, Wuhan, Nanchang, and Shanghai expressed a desire for advice on three fronts:  business management, second language acquisition, and library programming.  As we compile our notes and correspond with the librarians in China, we will try to confirm that these are really the three basic needs of the private children's library community in China.  One emerging goal is to find an appropriate venue to have a face-to-face workshop sometime in the next twelve months.
在北京、武汉、南昌、上海遇到的这群有自己奇妙想法、热情、忙碌的图书馆员,表达了希望获得以下三方面的建议:经营和管理、第二语言的习得、图书馆活动的规划和开展。我通过整理我的笔记以及和中国馆员的沟通,我试图确定这三个要素就是私人创办的儿童图书馆在中国的三个基本需求。下一个即将要实现的目标的就是在未来的一年中找一个合适的渠道建立一个面对面的工作组。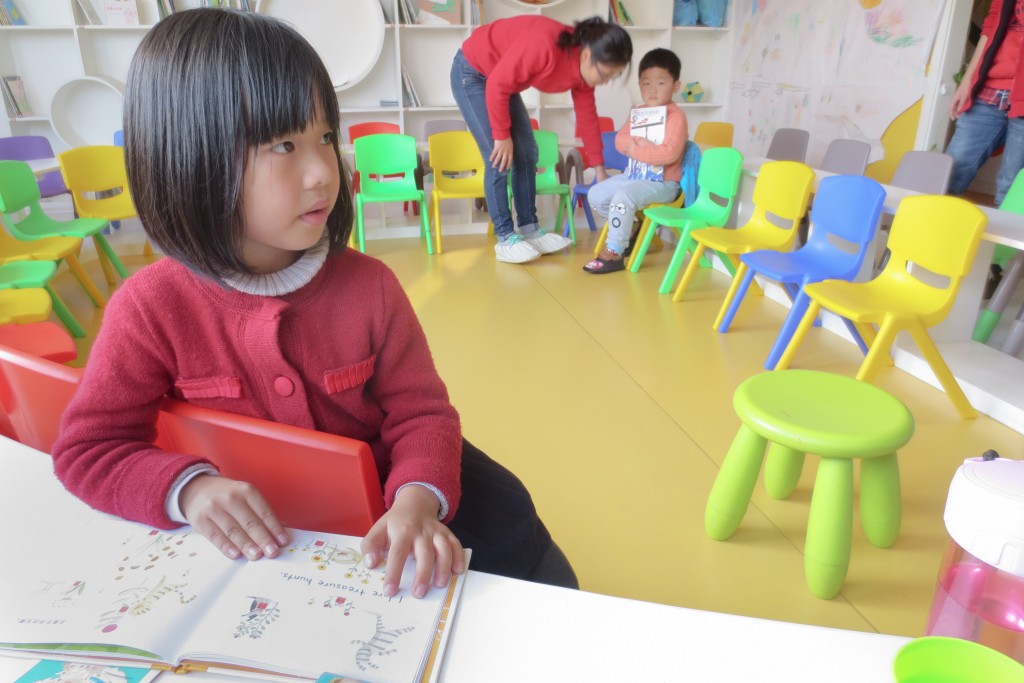 On January 4th, 2015 a small group of people will gather in Santa Barbara to look at photographs from the trip, hear the story of how it happened, and what we hope to accomplish next.  For an invitation, please contact Jon Jablonski (jonjab@library.ucsb.edu).
2015年1月4日,一小群人将聚集在圣巴巴拉市一起看我旅行中拍摄的图片,听我讲述我遇到的故事,以及我们下一步需要完成的任务。如果你也想来参加,请联系Jon Jablonski (jonjab@library.ucsb.edu).